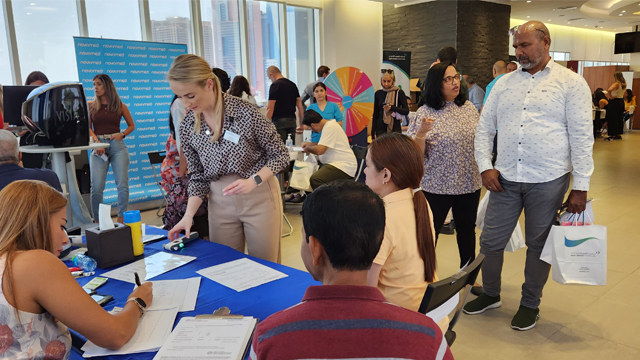 On June 14th, Choueiri Group in collaboration with its health insurance providers hosted a vibrant and insightful staff "wellness day", on the Rooftop of the Choueiri Group Building.
Wellness Day commenced with an insightful presentation, outlining the "LUMI" application from Nextcare. The app can be downloaded via Apple Store or Google Play (Lumi By Nexcare)
This was followed by staff members attending their pre-booked one-on-one appointments throughout the day with specialist doctors and expert healthcare providers who remained on-site to conduct consultations and thorough check-ups. Participants also benefit from healthy giveaways, all aimed at improving their health.