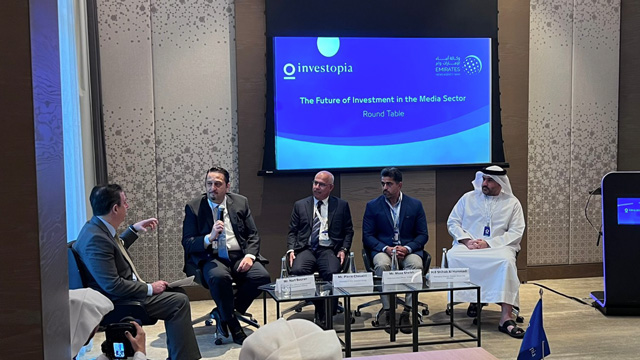 The event which was held in Abu Dhabi earlier in  March 2023 witnessed Abdullah bin Touq Al Marri, Minister of Economy emphasising the UAE's commitment to enhancing and expanding the creative economy, which encompasses a range of sectors such as the media industry, cultural heritage, writing, publishing, software, and video gaming industries.
Al Marri highlighted the significance of investment in the media sector for the UAE's economy, not just on a media level. He discussed the country's strategy to promote the creative economy, with Dubai aiming to increase its contribution to GDP from 2.5 percent to 5 percent by 2025 and the UAE seeking to reach 5 percent in the next eight years.
Alongside Al Marri, the round table was attended by a number of distinguished figures from the media industry. These included Mohammed Jalal Al Rayssi, Director-General of the Emirates News Agency (WAM); Nart Bouran, Chief Executive Officer at International Media Investments Holding; Pierre Choueiri, Chairman & CEO, Choueiri Group; Maaz Sheikh, Chief executive Officer – STARZ PLAY, and Shihab Al Hammadi, Managing Director, Sharjah Media City (Shams), and a group of journalists.
Speaking at the event Pierre Choueiri  emphasised the significant changes in the advertising industry, stating that "our business has changed 99.9 percent, and old ways have been replaced." He highlighted the impact of digital disruption and how it has transformed traditional advertising methods, which are no longer appealing to consumers. According to Choueiri, the future of the industry lies in deriving revenue from the entertainment sector.