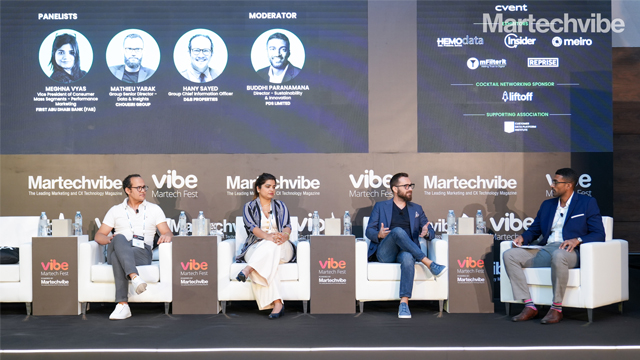 Choueiri Group's Mathieu Yarak Features as a Panelist at Vibe Martech Fest 2023. 
Held in Dubai from September 13th to 14th at the Address Dubai Marina, the 5th edition of Vibe Martech Fest (VMF) 1 one of the most prestigious summits on Martech and Adtech worldwide - brought together the brightest minds in global marketing, thought leaders, and visionaries credited with shaping the industry's future.
Representing Choueiri Group and its cutting edge Data & Analytics Department, Mathieu Yarak featured prominently as a Panelist on the first day. He participated in a vibrant discussion titled "Cookieless Chronicles: Shifting to a First-party Data Strategy", which explored the crucial topic of how privacy is being prioritized and brands are redefining business processes to focus on first-party data instead of using third-party cookies. This session delved into optimizing data collection practices, and providing easy opt-out options to build trust without compromising on effective marketing strategies. 
Mathieu was also interviewed for the upcoming edition of The event's associated publication "Martechvibe".